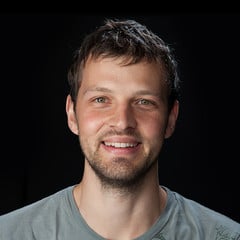 Daniel Bohrer do Nascimento
Senior Texture Artist @ Roarty Digital // Director @ KindoCG
Vancouver, Canada
About
- Senior 3D Artist specialized in Look-Dev, Texturing and Materials and Rendering across multiple Real-Time and Offline rendering engines.
- Experienced developing material/shader networks, procedural tools, R&D and designing pipelines and documentation.
- Technical understanding of Real-Time and Offline pipelines, workflows and techniques across multiple disciplines; able to collaborate with all departments in a production environment.
- Owner of Kindo CG Works Inc. (http://kindocg.com/) and experienced leading small teams and productions.
Skills
Look Development
Rendering
Character Modeling
Lighting
Texturing
Shaders
Teaching
PBR Texturing
Physically Based Rendering
R&D
Software proficiency
Substance Painter

Mari
Substance Designer
Unreal Engine

Unity

V-Ray

Arnold

RenderMan

Maya

3ds Max
Marvelous Designer

ZBrush

Mudbox

Nuke
Photoshop

After Effects

mental ray

Redshift
Productions
Video Game

Gears 5

Year

2019

Role

Senior Character Artist

Company

The Coalition

Video Game

Gears of War 4

Year

2016

Role

Senior Character Artist

Company

The Coalition

Commercial / Advertisement

Freelance Projects: '09 - '10

Year

2010

Role

3D/2D Generalist

Company

Kindo

Movie

La Vie

Year

2007

Role

Director / CG Artist

Company

Personal (VFS)

Commercial / Advertisement

Santa Motion Projects: '06-'09

Year

2009

Role

3D/2D Generalist

Company

Santa Motion